EMPOWERING BUSINESSES GLOBALLY
Digital Marketing Company in Karachi
Inspiring Possibilities Worldwide
We Understand Our Clients
We understand that some of the online businesses are not satisfied with their current leads, sales, traffic, reach, engagement, etc. There must be certain reasons behind it, but you were motivated when jumped into online business and now you haven't reached the point where you can feel happy and satisfied with the results, also maybe you're lacking ideas about how to move ahead. 
So, how can we understand you? Because we have 10+ years of experience as a digital marketing company in USA and completely know these things because just like you Digital 200 has several other clients who encounter the same problems and they told us somewhat the same stories when they contacted us. 
You can also feel comfortable to tell us your story, which services our digital marketing agency can provide you? what are your goals and what you expect from our professional digital marketing company? We can give you online consultancy about your business and provide a proper 3 to 6 months plan. Check our portfolio to see our work.
Services Of Our Digital Marketing Agency
We would love to hear from you! If you're looking for a digital marketing company then please look at our core digital marketing solutions below and let us know how we can help you or contact us directly for any kind of online business consultation. We would happily serve you 🙂

Content Writing
Services
Search Engine Optimization (SEO)
Designing & Business Branding

Advertising & Pay Per Click (PPC)
Online Business Consultation
E-Commerce Store

Social Media Marketing
Email Marketing​

Mobile App Marketing
Mobile App Development
Affiliate Marketing
Web Development
Let's Create Something Great Together!
Choose Us As Your Digital Marketing Company!
Definition of What is Digital Marketing?
If you ask a few people about what is digital marketing then you may get different answers because there are many definitions of digital marketing but for us it is a way of developing your online business and this is what we do at digital 200.
The Core Function Of Digital Marketing
We believe that the core function of digital marketing is to generate online business through sales and leads. The services like design, development, content, SEO are all come under the umbrella of digital marketing.
What Our Satisfied Clients Are Saying?​
I never took any online marketing services but something was urgent and I had to find a digital marketing company immediately and I'm happy that I found Digital 200 to my rescue. Well done, keep it up guys!
All thanks go to the Digital 200 and their team. I'm working with them for over two years, and I must have to say, they're the professionals in a niche of digital marketing.
We're really satisfied with the progress of our business. The communication and service was fabulous and we will get your services again and definitely recommend you to our acquaintance.
I am working with Digital 200 since 2016 for all of my content and digital marketing needs. They have helped me and my clients in our social media presence, lead generation, and branding. Their working process is up to date and exceptional and has been a major source of growth and success for my business.
Digital 200 has completely organized my social media marketing campaign as well as Google Ads; their expertise assisted me in growing my business. Thank you.
Request a Quote or Get Free Consultation
If you're looking for a digital marketing company then don't feel hesitant in contacting us! Our services are affordable and before taking any contract we provide each and every detail to our clients about our services.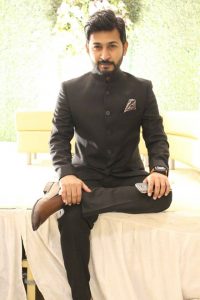 I'm a digital marketer with expertise in Search Engine Optimization (SEO), Social Media Management (SMO), and Content Writing. I have done MBA in Marketing from Iqra University in 2017. I'm currently running Digital 200. Along with this, I'm also providing consultancy to several businesses. Before starting my own business, I have worked for international TV channels and also worked remotely for a US company for two years. My total experience is more than 5 years, along with an MBA degree, I have several certificates in digital marketing.