Although your friends are travelling out on a Friday night and while they are enjoying "Sunday Funday" you can be building your business and setting the grounds for your success in future. So let's talk about how to start a successful business today.
Your 20s are meant for hustling. We all are flourishing with new technologies. We all have an edge to develop brands that depend on technology and digital marketing.
Either you aspire to become an Instagram influencer, professional YouTuber, social media marketer or commence an online store management services, it is the point to quit looking and stalking in other's lives and learn to focus on your task.
1. Start Hustling
We all undervalue how considerable freedom we have got other than the usual 9 to 5 work. Whether you do not like your job and want to know how to start a successful business and wish to your be your own chief; then you should do something rather than complaining all the time about your terrible job.
Take a mug of tea, or whatever you like after a job and start working from evening throughout six to eleven on your plan.
Every day we are witnessing new technology and if the tech is your area then start posting the tips and trick videos related to the tech on YouTube. Open ecommerce store management services shop through Amazon, eBay, Shopify and others. If you love blogging then make your professional blog. Or do whatever you love to do.
All these things can happen as a part time job. Remember the best thing about it; the earning remain constant from your existing job during all these things.
2. Early Bird Usually Catches The Worm First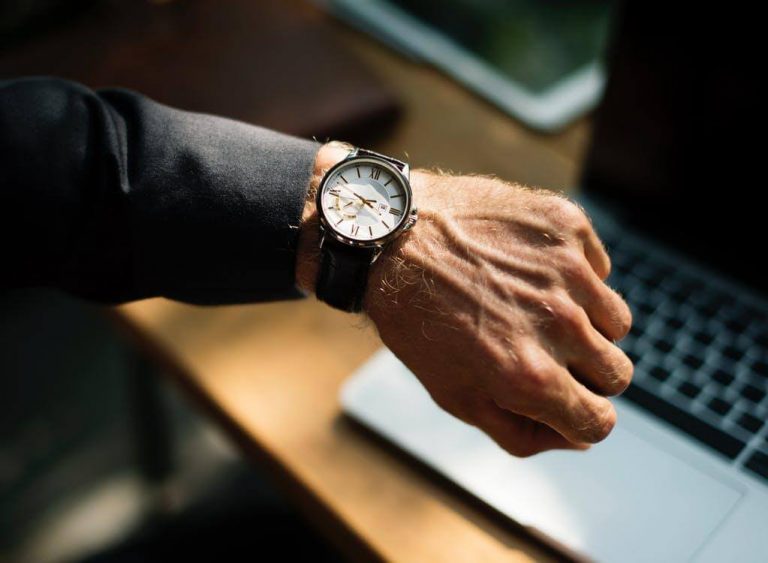 Apple's CEO Tim Cook is avowed for waking up early in the morning and sending emails at four past thirty a.m. Brett Yormark, NBA's youngest CEO, wakes up around 3:30 every morning. So, when it is about business, waking up early in the morning is the key because early bird usually catches the worm first.
Play offensively rather than playing defensively. It will let you work on developing your business. Keep your alarm far from your bed. It will push you to get up from the bed, and we all know that waking up and getting up are two separate things. You can do up to 50 push ups within five minutes after turning off your alarm if you are feeling lazy to wake up yourself indeed.
3. Make Yourself A Brand
It amazes and shocks me how people waste or spend their time on different social media platforms to promote themselves. They do not have a personal website that provides people more knowledge and information about them. Even people do not even know how to contact them.
For building your personal brand or yourself as a brand, you should make a website with your name by purchasing a domain from GoDaddy or Name Cheap. The domain should have your name. If the domain of your name is not available then put your middle moniker as well, it will work. So the URL should be like this (example: NeilPatel.com)
So, when you go next time for an interview, you will be astonished by seeing how much people are impressed with your professional site.
4. Contribute The Content And Become Expert
If you are a writer or provide web designing, developing or local SEO services, or may be anything, then you should write content on it. By writing on the topic of your expertise, you will bolster yourself and your personal brand. It will develop credibility and offer you new opportunities which you never imagined.
You can contribute on your niche websites. There are a lot of sites which offers 'write for us' opportunity. You can get backlinks of your personal website from that site. It will increase your brand website visitors and fame as well.
5. Talk With Someone Reliable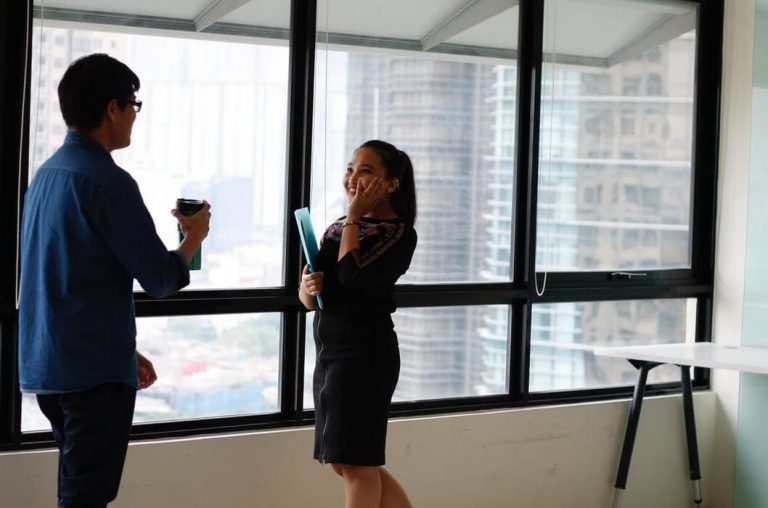 When you become an entrepreneur or on your way to become one, you reside or survive on an island alone. No one will ever understand or realize that how much effort you put every day. Your friends with 9 to 5 job would not know how much business is important for you.
Since thinking and reading about how to start a successful business is easy but the struggle is real, sometimes you can feel alone, but you should ensure that you have someone reliable to talk. It can be your brother, father, mother, girlfriend or someone you can trust. If you want to grow, then you require allowing to have someone along your long journey.
6. Keep Patience
The problem we all face in the digital age is that we are living in a time where everyone is impatient. Everyone expects overnight results. One of the most famous quotes of Bill Gates "Most of the people wrongly guesstimate what they can achieve in a year and undervalue what they can achieve in the next ten years."
If you want to develop your business, you require keeping patience. Do not make short term goals, think about long term goals. If your age is between the 20's and 30's, then patience is the only thing that will distinguish you from another entrepreneur. Move fast but keep your patience to achieve long-term benefits.
7. Make Money
The basic aim is to generate money for your business. Earning money is what any business necessarily can do to survive. For instance, in a football match, a team requires to score goals to win games; your business requires to generate money to be considered as a business. If you are not generating income for your business, you should start soon.
Only one question separate entrepreneur's contenders from the entrepreneur's pretenders: "Are you making money?"
8. Meet With Successful People
With every successful person you meet, you will be amazed to listen that no secret recipe is available for success in business. However, you will learn that how hard work steers to success and better luck.
Additionally, you will also become motivated and inspired when you listen to someone successful in the world of business. Also, you may get some more useful tips on how to start a successful business.
9. Become Paid Advertising And SEO Expert
Other than attending the traditional networking meetings, do you know an efficient method to develop your business? search engine optimization (SEO), social media marketing, and advertising are some of the great methods to build your brand. An SEO agency can help you in ranking on the first page of Google so that people will approach you instantaneously for their inquiries of activities.
Whether you are planning to open up a shopping store or start your own affiliate marketing business, or earn a degree from law school and starting your practice as a lawyer, the paid ads, social media, and crucially SEO can aid any business.
Remember, there is not any course or university degree to learn the SEO. Just make your hands dirty, watch videos on YouTube and read articles. If you are establishing a business, you require being skilled in this field to generate sales every day. Otherwise, you can contact us to get these services.
Check Our Recent Work!
10. Spend Where Necessary
Last but not the least, the real winners in the business world are smart and intelligent people with their money. Warren Buffet is the third-wealthiest person in the world; there is a reason he lived in the exact house that he purchased in 1958 for $58,000. Every penny is important when you are starting a business. If you spend lavishly, you probably would not be well prepared for tough times.
So, these were our 10 tips on how to start a successful business, hope you enjoyed reading them and learn something. 🙂
Let's Create Something Great Together!